About
Published Wednesday October 2 2013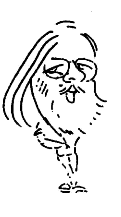 Very Thoughtful Solutions specialises in enterprise strength, high performance infrastructures built in a platform and vendor neutral manner.
Very Thoughtful Solutions takes ownership of detailed technical design of the systems they create while ensuring they are communicated in a manner that ensures timely delivery.
Very Thoughtful Solutions ensure that the results of their work flourish; having ensured the project is handed over to internal staff, who understand why and how the solutions work.
Very Thoughtful Solutions have worked with a number of enterprise clients including: HMRC Aspire, Bank of America,Fujitsu, IBM, Microsoft, Netscape, Sky, Sun and TfL
---
---
---